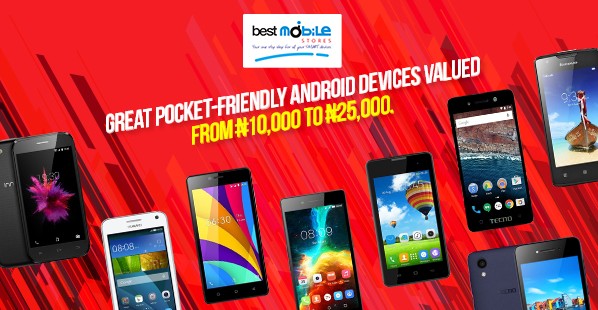 Great Pocket-Friendly Android Devices Valued From ₦10,000 to ₦25,000
Great Pocket-Friendly Android Devices Valued From ₦10,000 to ₦25,000
Since the dawn of the era of the internet, owning a smartphone has moved from being a pleasurable need to becoming a necessity.
With less focus on the Windows and iOS market and much more interest in the Android market, balancing the issue of pricing, specification, quality, and device efficacy is a thought to always bear in mind.
If you are a prospective buyer with a low budget, and there is a need to join the bandwagon of Android users, get in here.
LENOVO A1000
Launched in October 2015, the Lenovo A1000 is one of the most price-friendly Android devices you can get in the Nigerian mobile market.
Boasting of a 5MP primary camera, 0.3 MP secondary camera, 1GB RAM, 8GB ROM, 1.3GHz quad-core Spreadtrum SC7731 processor, and 2,000mAh removable battery, it costs about ₦15,000 only.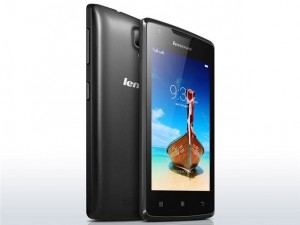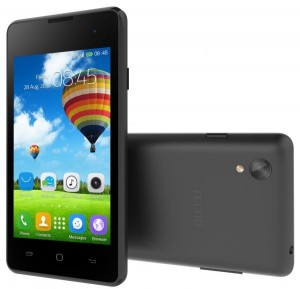 With its 3G network support, dual-SIM capacity, 16 million colors with IPS capacitive LCD touch screen, Tecno Y2 is definitely a 'great' pocket-friendly Android device. Grab one for just ₦15,300.
INNJOO X3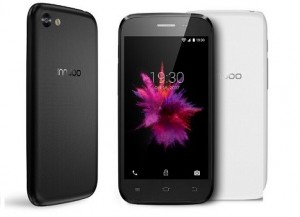 Innjoo X3 is definitely a device worth having. You don't need to break the bank to have an Android device that guarantees good performance. With the Injoo X3, you can take good quality pictures to keep good memories, and save files. You can get this between the price range of ₦16,000 and ₦19,000 anywhere in the country.
Why spend so much on a device because of its Android 7.0 compatibility when you can get the Tecno W1 with same Android 7.0 OS?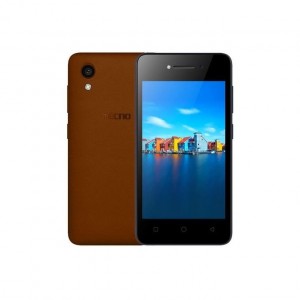 At just ₦18,000, the Tecno W1 is appealing to all levels of users.
Some users categorize Tecno W1 as an upgrade of Tecno W2 while others classify it as the downgrade of the Tecno W2. This varying categorization is understandable because Tecno W1 runs on Android 7.0 (Nougat) operating system, while Tecno W2 is still on the old 6.0 version of the Android OS.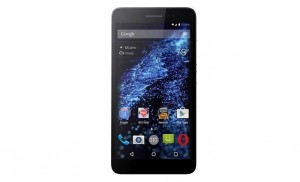 Other features such as 2,500mAh battery capacity, and better picture resolution, makes the Tecno W2 a better choice. It is available for just ₦19,000 when you shop for yours at Best Mobile.
Stealing the heart of the African Android market hasn't been an easy task for Transsion Holdings- the maker of all iTel mobile devices. One key factor that has been of tremendous impact as far as marketability of iTel devices is concerned, is the price.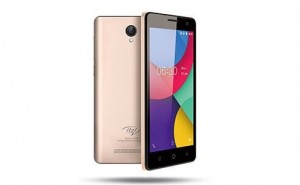 The prices of iTel devices can generally be termed 'pocket-friendly', and this is not a fallacious statement.
Released in July 2017, the iTel P12 comes with a sleek metallic frame, 6 inch IPS HD screen, 8GB ROM, and 5,000mAh. Guess what? It's just ₦19,000 at Best Mobile.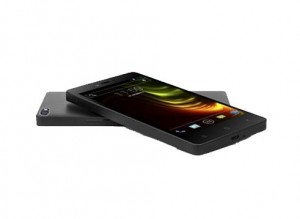 At just ₦22,700, you get an enhanced TruView Technology, 85% NTSC enhancement of color display, and other features every average Android phone should possess.
HUAWEI Y3 LITE
This sleek and stylish 4" touchscreen device is not one to miss. Running the 4.4 Kitkat operating system and 1.3GHz dual core processor means you should expect ease of use and speedy operation. The Huawei Y3 Lite is sold for ₦23,200.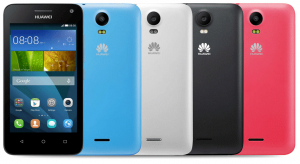 On a final note, all these budget-friendly devices compiled by BM Academy were handpicked based on the Original Equipment Manufacturers (OEM's) with customer service presence in Nigeria.
Several other Android brands such as Freetel, Opson, Fero, Leagoo, etc. can be gotten at very affordable prices. However, seeing that the OEM's are not directly present in Nigeria, the buyer will be left out in the cold if and when the need for repair arises.