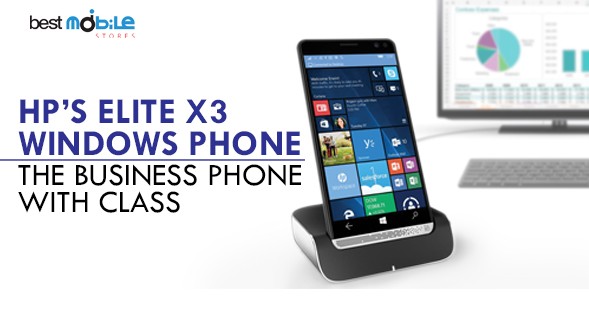 HP'S ELITE X3 WINDOWS PHONE – THE BUSINESS PHONE WITH CLASS
HP'S ELITE X3 WINDOWS PHONE – THE BUSINESS PHONE WITH CLASS
The Hewlett-Packard (HP) company was founded in 1939 and has always been known for its unique, state of the art designs for Laptops and Tablets.
Record breaking as it may sound, HP has gone further to give its users another major design – the HP Elite X3 – that would be essential for business-inclined persons. This is the business phone with class.
What about the HP Elite X3
A lot is to be expected when you have the HP Elite X3 device on your palms, as this device is engineered to serve all your computing needs. With a remarkable size, amazing features and design framework, the HP Elite X3 can also be regarded as a phablet (a phone that could also serve as a tablet).
Almost at 6 inch (5.96 inch), the screen of the HP Elite X3 is an AMOLED paneled multi-touch screen, finished with a corning gorilla glass 4, and it is also water proof. It has a 2560 x 1440 screen resolution, 16MP rear-facing camera, 8MP front-facing camera and, of course, a fingerprint sensor at the back.
The HP Elite X3 is designed with 2 Stereo speakers, 3 integrated omni-directional noise reducing microphones and 1 external microphone.
It is packaged with an amazing 4,150mAh battery, which can be charged using the USB port. The ports and connectors are the 3.5 mm port and the USB 3.0 Type-C port.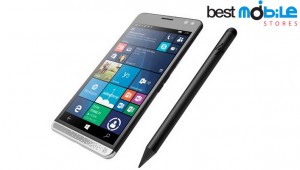 The Elite X3 is a Windows 10 operated device that comes with a Qualcomm Adreno 530 GPU that was integrated into the Snapdragon 820 chip with a 2.15GHz processor speed.
It has an internal storage of 64GB and expandable storage memory of up to 2TB (the same slot is also shared with the second sim slot). Sounds like a not-so-good design option, as having to use the same storage memory slot for a second sim is exhausting, as current users lament this design flaw.
The HP Elite X3 has 4GB RAM, quad-core processor, Wi-Fi connectivity standard of 802.11a/b/g/n/ac, and Bluetooth 4.0 LE combo. It is also 2G/3G/4G, LTE-A compatible via WWAN (Wireless Wide Area Network).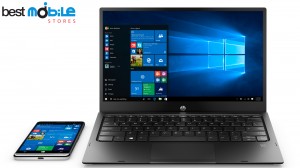 Apart from all the mentioned features and design framework of the HP Elite X3, it was engineered to perform three main functions, namely: serve as a phone, a Laptop, and a Desktop computer.
The HP Elite X3 runs perfectly as a phone, but despite running on a windows 10 operating system, it cannot run desktop applications on the phone. To this effect, HP is working on a software for running applications directly from the cloud; an accessory to help transform it into a full PC, a desk dock, and a mobile extender.
Availability of the HP Elite X3
The HP Elite X3 was announced in February 2016 and released in August 2016. However, the HP Elite X3 is currently not on sale in Nigerian mobile retail stores. Be on the lookout to place your order when it gets to us at Best Mobile store.