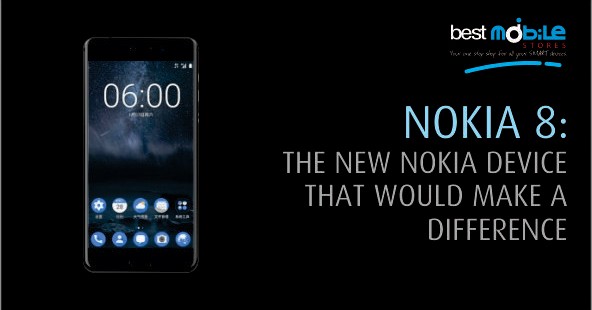 NOKIA 8 – THE NEW NOKIA DEVICE THAT WOULD MAKE A DIFFERENCE
NOKIA 8 – THE NEW NOKIA DEVICE THAT WOULD MAKE A DIFFERENCE 
We all remember the setback Nokia encountered when they sold their devices and services division to Microsoft in 2014. We also remember how Nokia used to be the biggest mobile phone manufacturer in the world until the advent of Android smartphones and iPhones. It is no news that the multinational company has been struggling to get back in the market it once dominated.
Well, there is still hope for Nokia to 'get back up' as plans are in motion to launch 'the Nokia device that will make the difference'. Unlike its Lumia series which had been released previously running the Windows OS, the planned Nokia device is going to be an Android device. Isn't this something to look forward to?
In February 27 2017, during the Mobile World Congress in Spain, Nokia made public their intention to release three Android devices that will mark their return to smartphones manufacturing. These three devices are: Nokia 3310 (Android version), Nokia 6, and Nokia 8.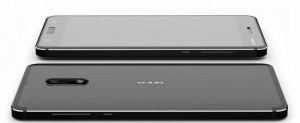 The Nokia Edge was released in January 2017. It is also a device to take note of, especially seeing that it is an Android device with its unique features, functionality, and framework. But rumor has it that the expected impact of Nokia 8 will dwarf that of the Nokia Edge. Nokia believes the Nokia 8 will make a huge difference and usher them fully into the Android market.
FEATURES OF NOKIA 8
Nokia 8 is looking like something that will quake the entire mobile market with its design framework, software details and of course, it's price. Reviews of this rumored device have been buzzing for a while now, though we are yet to predict the exact features and design framework to be expected of this device.
Here are some of the rumored specifications of the Nokia 8.
Operating System: Android 7.0 (Nougat)
Internal Storage: 64GB (Expandable to 256GB)
Memory Storage: 6GB RAM
Screen Size: 5.70 inch touchscreen display
Screen Features: QHD Display with Corning Gorilla Glass 5 Protection. Display with a resolution of 1440 pixels by 2560 pixels
Rear camera: 24 Mega Pixel, paired with a dual-tone LED flash
Front Camera: 12 Mega Pixel
Speed: 2.5GHz
Processor: Octa-core Snapdragon 835 chipset
Battery: Non-removable Li-Ion 3,300mAh
Connectivity: 4G LTE, Bluetooth 5.0, GPS, Wi-Fi 802.11
Sensors on the phone: Proximity sensor, Accelerometer, Ambient light sensor and Gyroscope
SIM: GSM, Micro-SIM
Release Date: It is rumored that the Nokia 8 will be available to the Nigerian mobile market in August 2017.
We can't wait to get our hands on this device. Be sure to continue checking with BM Academy to know when Nokia 8 is available for sale in Nigeria, and for the full details of this device.