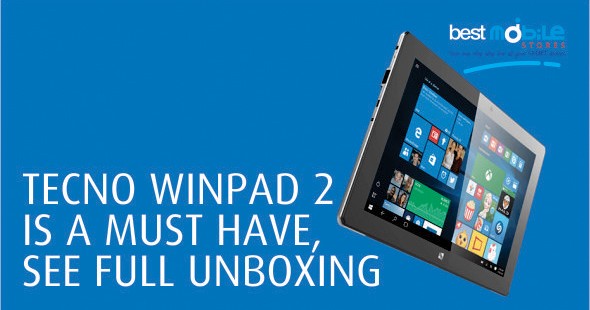 TECNO WINPAD 2 IS A MUST HAVE, SEE FULL UNBOXING.
TECNO WINPAD 2 IS A MUST HAVE, SEE FULL UNBOXING.
Released in December 2016, the Tecno WinPad 2 is a revised version of the Tecno WinPad 10.
From the first feel of this remarkable piece, you will be left in awe. The metallic framework of this piece is one to love.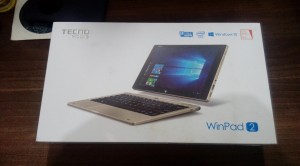 WHAT SHOULD YOU EXPECT INSIDE THE BOX?
The Tecno WinPad 2 Tablet
A keypad
User guide + a warranty card
The leather pouch that the Tecno WinPad 2 is embellished with, will have you take it anywhere you wish, I love this!
TAKE A LOOK AT SOME SPECIFICATION OF THIS DEVICE. 
Below are some amazing features the WinPad 2 is blessed with:
Windows 10 OS.
92GHz Intel Quad-core processor.
2GB RAM + 64GB ROM
7000mAh battery capacity.
5MP Back Camera with auto-focus.
2MP Front Camera.
Micro SIM slot.
Micro SD slot.
3G Network Compatibility.
Design Framework:
The Hardware features of Tecno WinPad 2 might have you think it is a laptop. When it comes to long lasting battery life, super speed, and compact design, the Tecno WinPad 2 is the right choice.
You will get pretty much everything you require in a modern device, in WinPad 2. This is quite impressive!
KEYBOARD
The keyboard that turns the tablet into a beautiful mini-PC can be regarded as one of the magnificent accessories that crown the beauty of this device.
The connection of the keyboard with the tablet is made possible via a dock port just at the bottom of the tablet. This keyboard is also a full QWERTY keyboard just like that of a normal PC.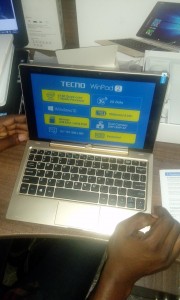 The keyboard fits in perfectly with the tablet, and it will be quite difficult telling if the keyboard is detachable.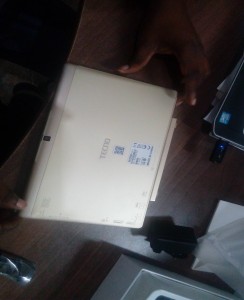 The HDMI port, a USB 3.0 port, the headset jack, the power button, volume controls, and of course, the microphone are all conveniently positioned at the right-hand side of the device.
Also, notice the inscriptions and bar code to guide you.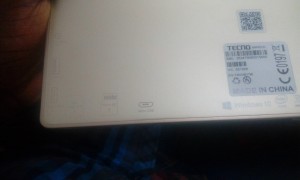 NOW LET'S TURN ON OUR DEVICE…
To turn on device, slightly press down the ON button at the right side and watch the screen for prompts. It will then show you the steps to follow.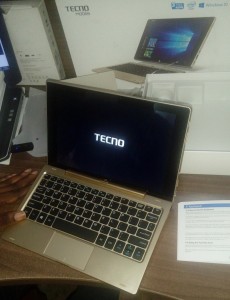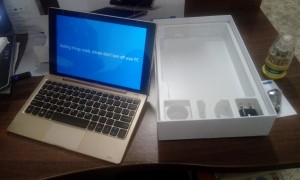 It is noteworthy that the Tecno WinPad 2 comes with a fully verified Windows 10 OS; you wouldn't need to carry out an update like some other computers that are shipped in.
The Windows 10 OS runs really well on the WinPad 2 and of course, you might encounter some slight issues in terms of lags. But if you are always running light applications, there is nothing to worry about.
In all, the Tecno WinPad 2 is a beautiful device; light in weight, sleekly built with a state-of-the-art technology and one suitable for a professional user. With the Tecno Winpad 2, beauty meets performance!
Get the Tecno WinPad 2 at Best Mobile stores today!